Cylindrical lenses for beam deformation/correction. Available as broadband version (400-700nm) in different sizes and magnifications.
Cylindrical lenses are like normales lenses, but deform just in on axis. They are usually used for beam forming/widening (f.e. after a multi mode diode with collimator) or for creating a focus in one axis.
We offer lens sets with different ratios.
A 1:3 set is a perfect fit for correcting single mode diodes, f.e. correcting a elliptic beam profile.
Cylindrical lens

Dimensions tolerance

+/- 0.1mm
Clear apterture
> 85%

Surface quality

40-20
< 0.5% relfection

6x6mm set

Convex lens 6x6mm
Concave lens 6x6mm

8x8mm set

20x10mm set
Optics
Optics for beam deformation.
Add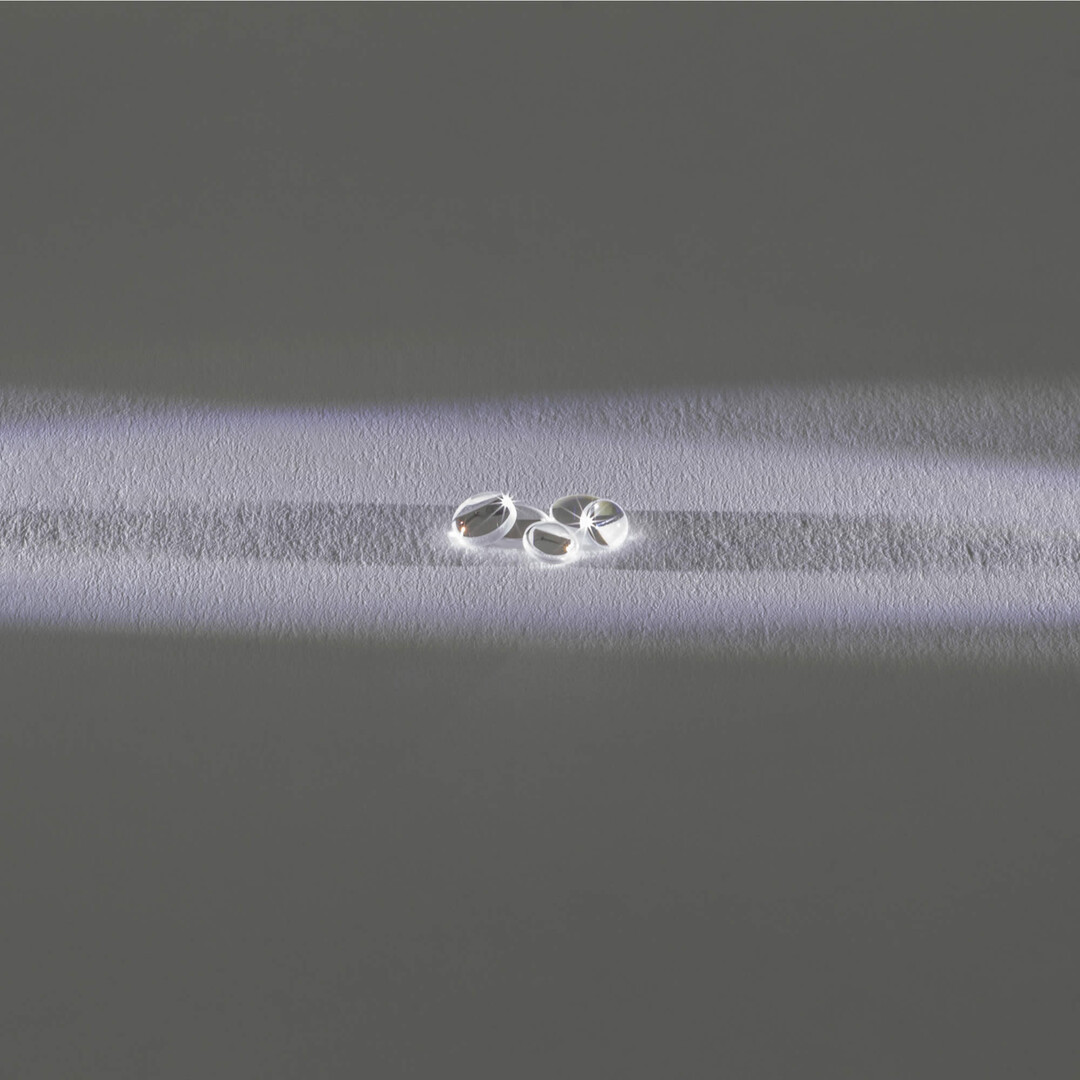 Optics
Aspheric collimator for laser diodes.
Add